Over 3 one-hour sessions we'll explore your business idea and its potential for making your money.
We'll look at its cost drivers and profitability.
And we'll see how scalable it will be to fulfil your dreams and objectives.
At the end of the 3 sessions you will have the information you need to decide how much RUNWA you'll need and possible ways of topping up your funds to make your dream to come true.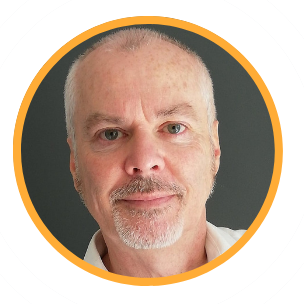 Hi, I'm Dean
I coach and mentor early-stage business founders on business and financial planning.
The passion that drives my clients has sometimes turned to frustration and disappointment.
They often miscalculate the best way of spending their precious early dollars, and don't get the best value from them.
I have made it a mission to provide affordable education and support for you, so you don't make the same mistake.
Note: I DON'T do tax planning, I DON'T do sales and marketing coaching. I DO help you look after your money better, through more knowledge and increased confidence.
Thanks for submitting your information! Please continue with the checkout process.
Frequently Asked Questions
Can I get a refund if I'm unhappy with my coaching sessions?
Because much of my business is based on referrals and my reputation I always aim to give my customers the best possible value and experience.
If you are dissatisfied with your coaching sessions, please reach out with feedback - and we'll see what the best course of action is.
How do I schedule my appointment?
Upon purchasing coaching, you'll receive further instructions on how to book a time for your appointment.
Can I purchase coaching more than once?
Absolutely! If you want to extend your business financial confidence, I have more options available.
Simply contact me to discuss your specific questions and we can find the right way forward for you.